In 2016 MOBILE deployed a telematics pilot solution for a future multi-phase deployment.
In 2023 MOBILE is awarded and begins a 5000+ vehicle deployment of the weBoost Drive
Reach Fleet cellular boosting system with mount upgrades throughout AEP's 12-state
operating areas of OH, TX, OK, LA, AR, TN, WV, VA, IN, MI, KY.
---

During 2008-2009, MOBILE completes the nationwide deployment of the Telogis GPS
enabled telematics system into 7000+ ASPLUNDH vegetation removal trucks.
In 2012 MOBILE completes nationwide deployment of a telematics solution in 10,000+
ASPLUNDH vehicles nationwide.
During 2016-2017, MOBILE completes the southeastern refresh deployment of 3000+
Telogis telematics equipment on ASPLUNDH trucks and chippers.
During 2021-2023, MOBILE develops ongoing phases with Fleet Complete for the
installation of their telematics cloud-based management solution of ASPLUNDH trucks,
chippers, trailers, and other vegetation control equipment nationwide.
---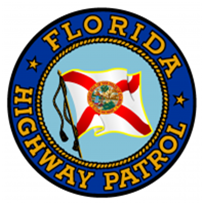 In 2015 MOBILE completes a 1800-unit refresh of laptop computers and routers for the
Florida Highway Patrol. The deployment was another study in mobility solution installation
over 18 Troop districts across the state of Florida.
In 2018 MOBILE completes a 2200-unit Statewide Deployment of Panasonic's Arbitrator
360 five-camera system with DVRs and routers.
During 2019-2024, MOBILE operates under a Service Level Agreement to provide repair,
troubleshooting and replacement of component parts to the Arbitrator system in vehicles
through a i-PRO Panasonic trouble-ticket dispatch program.
In 2022 MOBILE deploys new L3-Harris radios in selected FHP vehicles throughout the
central and western Florida markets.
---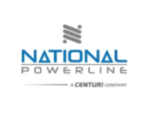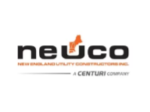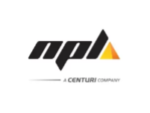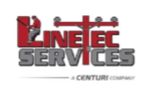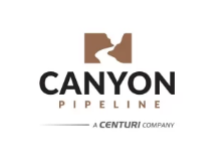 During 2021-2022, MOBILE completed a successful deployment of SAMSARA telematics
gateways into the Centuri Group's family of utility subsidiaries.
MOBILE deployed SAMSARA's gateways into 8,044+ trucks, trailers, derricks, construction
equipment, and earth moving equipment, and other yellow iron.
MOBILE performed installations under separate phases for each subsidiary company in
over 87 locations.
Installations were completed in company yard locations in AZ, WA, ID, OK, TX, CO, ND, MN,
CT, and MA.
MOBILE teams completed the deployment within six months.
---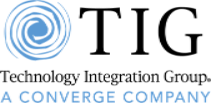 In 2021 MOBILE was selected by TD Synnex and TIG as the installation deployment partner
for the TriMet MAR Project consisting of a new Digi Router, WIFI & LTE antennas, and a
power switching distribution solution for transit bus ITS equipment.
During 2021-2022, MOBILE designed and tested a WAGO based power transferring
distribution hub now known as the ITS Relay Power Distribution Hub. This unique design
permits all power requirements whether 12/24v Battey or 12/24 Ignition of an integrated ITS
system the ability to switch power through a standard SPDT 30A Relay with multiple inputs
and outputs to all ITS equipment. This arrangement cleans up and organizes the bus IT
Cabinet for easy maintenance and troubleshooting of ITS equipment.
In 2023 MOBILE completed the installation of 605 Transit buses for TriMet in its three main
service garages in the Portland, OR metro area.
---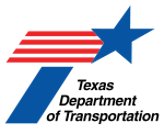 In 2015 MOBILE completed a very successful deployment of back up camera systems for the
TXDOT. MOBILE deployed 3,120 installations over 85 sites in Texas, in little more than three
months.
In 2017 MOBILE removed and re-installed new reflective safety striping on 1300+ utility
trucks and arrow boards at TXDOT locations throughout Texas in approximately ten weeks.
---

During 2021-2022, MOBILE provided deployment installations of Motorola radios into the
police and fire department vehicles throughout Snohomish County, WA, in the northern
suburbs of Seattle. A total of 868 vehicles were installed over ten months.
---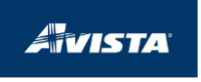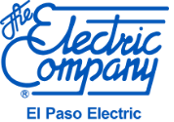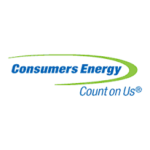 During 2018-2022, MOBILE provides ongoing deployment installation service for Utlimarc's
large utility clients. Utilimarc's fleet management telematics software works with most state-
of-the art telematics hardware platforms to deliver real-time fleet management that power
utilities require.
In 2018 MOBILE deploys Cal-amp telematics hardware into 1,112 LD and HD utility trucks for
Arizona Public Service Electric Company throughout the state of Arizona over a three-month
deployment.
In 2018 MOBILE deploys Cal-amp telematics hardware into 350+ gas and utility trucks for
Oklahoma Gas and Electric throughout the state of Oklahoma over a two-month
deployment.
In 2019 MOBILE deploys Cal-amp telematics hardware in 100 utility bucket trucks for
Georgia Power throughout North Georgia over a one-month deployment.
In 2020 MOBILE deploys Cal-amp telematics hardware in 3,900 LD and HD trucks and trailers
for Ameren Power throughout the states of Illinois and Missouri over a four-month
deployment.
In 2021 MOBILE deploys GeoTab telematics hardware in 3,900 LD and HD trucks and trailers
for Consumers Energy throughout the state of Michigan over a six-month deployment, and
780 trucks for AVISTA Energy throughout WA, ID, MT, and OR over a six-week deployment.
In 2022 MOBILE deploys GeoTab telematics hardware in 427 LD and HD trucks for El Paso.
---